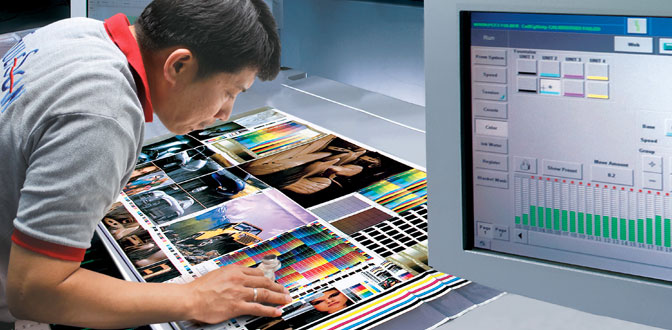 The printing industry is moving through rapid change and fast progressing from outdated systems with single page output to fully imposed formats imaged directly to the plate or press. To keep pace with the technological changes in this dynamic industry, we felt the need to extend our knowledge and experience in the prepress to printing and packaging field. CIP4 and JDF has further helped us in effectively using our strength in prepress by relaying color data to press. This ensures accuracy, high productivity, repeatability and efficiency of the entire production  process  creating and intelligent link between man and machine.
Our high caliber output capabilities provide brand owners with premium and consistent quality printed materials. Our folding carton production and related services such as geometrical design, development of carton materials, use of special varnishes, embossing, gluing and finishing give our customers an edge in today's competitive printing market.
We employ cutting edge technology with 6 colors printing, in-line varnishing and UV printing on paper and non-absorbent substrates like plastics and foil board. High speed automatic die cutter, folder gluer, lamination, foiling and comprehensive finishing capabilities will further give our customers a value added product with impeccable finish.